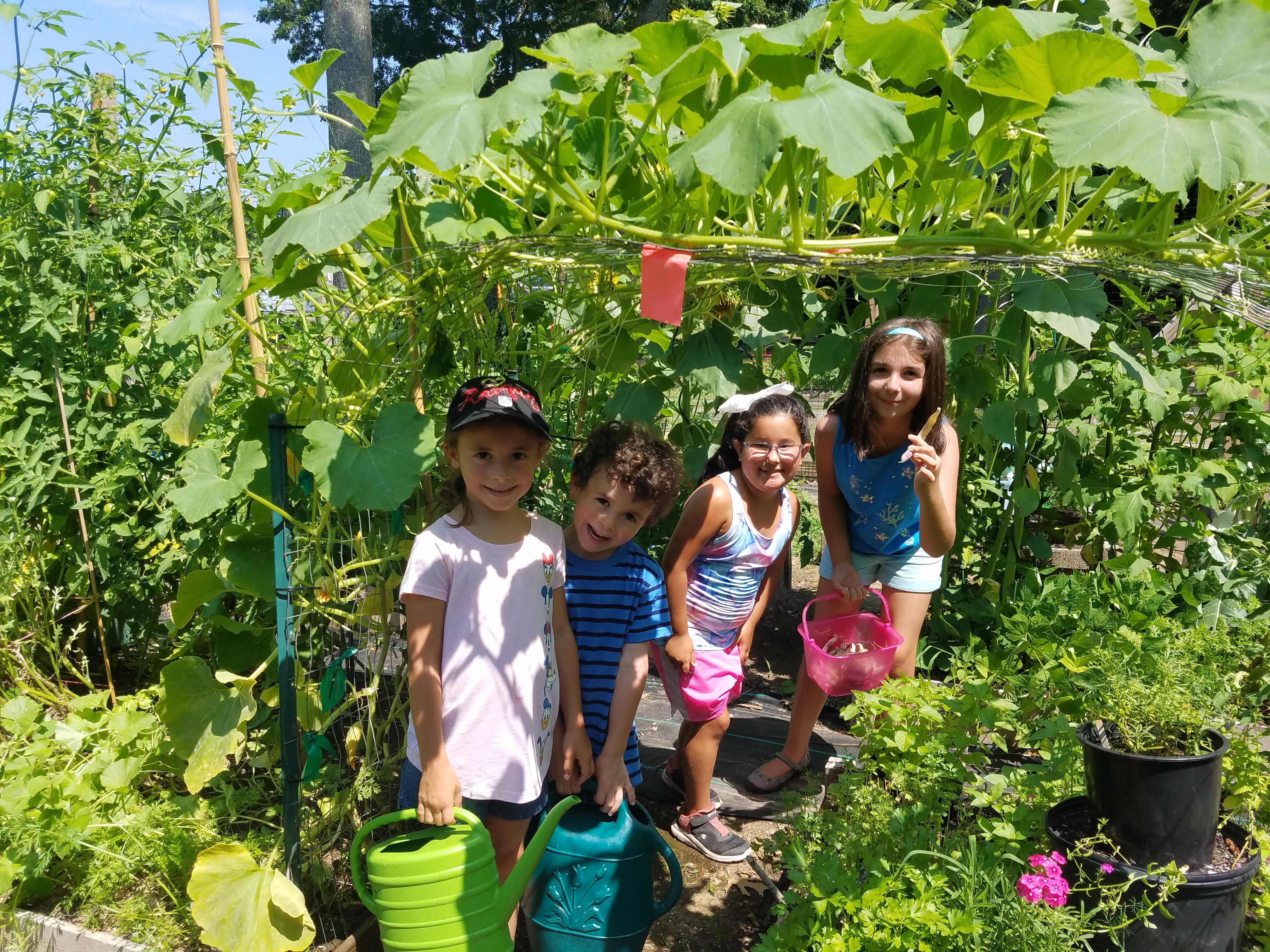 What is the Stony Lane Outdoor Classroom?
Our Stony Lane Outdoor Classroom (Garden Club) is an amazing resource and learning opportunity. This enrichment opportunity is the direct result of parents' vision, hard work, and dedication to an outdoor extension of our students' learning experiences. It is a collaboration of involvement from parents and Stony Lane staff to, actually, grow and flourish as it is not self-sustaining, funded or maintained by the school department.
The Outdoor Classroom requires parent volunteers most of the year especially in the summer. Our Stony Lane Outdoor Classroom is committed to the curiosity of the outdoors. Using nature as our "learning lab" provides spaces for classes to explore while reinforcing curriculum. With hands-on enrichment activities students are encouraged to be curious and to realize that there are "no mistakes" only growing opportunities.
Our composting is a full circle view of how we can make a small difference with positive choices. Our ongoing worm farm program with 3rd, 4th and 5th graders provides necessary nutrients to the garden while teaching about sustainability, soil improvement, and turning food waste into a usable resource. Kindergarten, 1st and 2nd have ongoing butterfly habitats that provide the pollinators to our gardens while teaching how to take care of our good bugs.
Most of the produce grown at our Stony Lane garden is donated to the local North Kingstown food pantry, helping people in need. Our connection with the food pantry strengthens our students' bonds to our community. Also, our relationships with the URI Master gardener program and with the Stony Lane church shows our students how working together with our community partners we can make a difference. These experiences in nature and community will hopefully last our students a lifetime. For more information you can contact us at stonylanegarden@gmail.com

Community Partnerships
URI School Master Garden Program

North Kingstown Food Pantry

Stony Lane Church